Bentoulis Pizza
2347 E Somerset St, Philadelphia, PA 19134
Order now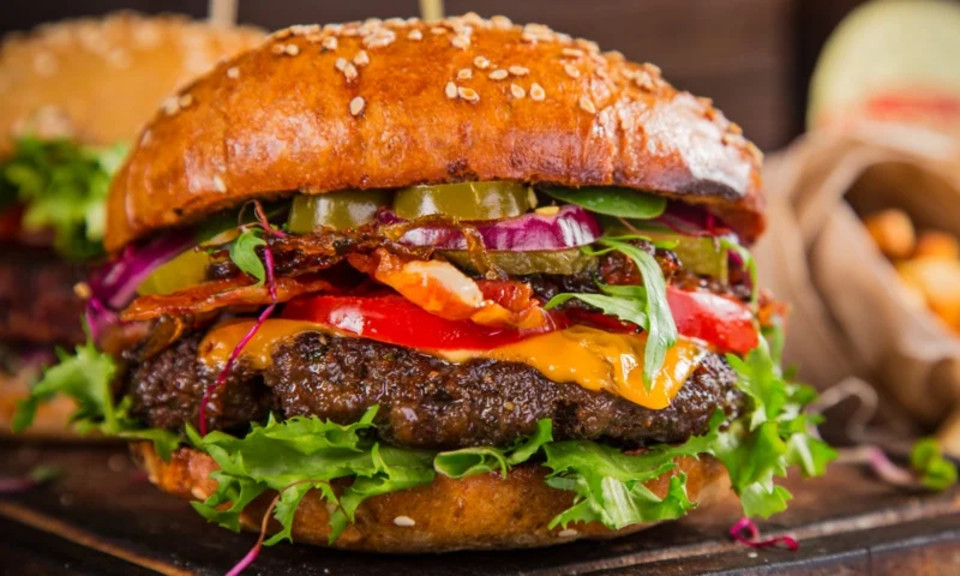 Michael
This place is great, I just wish it was a bit cheaper and/or had better specials. This particular order I got an upside down plain pizza, hot wings, and a chicken gyro. The pizza was great, but a bit salty (not that I minded). Their cheese-on-top pizza is very yummy too, and others who I surprised with ordering the pizza said their crust/sauce was very tasty (I agree). I read a review that raved about the wings, so I wanted to try them. They were decent size, had a lot of sauce, and were decently crispy. However, the sauce was a bit disappointing, because it tasted basically just like plain hot sauce. I was hoping for more of a buffalo flavor with good heat. Definitely not in the top 3 of wings offered in the area for me (top 2 are Byrne's and Monte Cristo). The gyro was a nice size, and overflowing with its filling. I wish they offered lamb instead of just chicken. It was good but not the best I've had. Lastly, their strombolis are probably the best I've ever had. They fill it really well, and the crust around the edges is very minimal. Even when you get to the corners, their crust is so tasty that I don't mind just eating it plain. I'd love to try their cheesesteaks but I can't justify paying that much for one.
Naiymah
I dont share these last experiences at all. bentoulis staff in store and delivery people has had nothing but great services and thats the reason behind me continuously ordering from this place. Sometimes we need to check how we talk to customer service people cause they are humans as well, sometimes computer glitches and or human errors happen but instead of approaching with a negative midset just take this in consideration. Im not trying to say this didnt happen but from my experience its never been anything other than respectful even ordering food to my job and i was home the delivery Guy came to my house and didnt even want the tip cause he understood human error. I hope you 2 people below me order from Bentoulis again cause its a great neighborhood food provider. Im about to order a fresh bread fresh meat turkey hoagie and some crispy fries with cheese all on them yesssssss delicious food.
Joshua
Let's start with the facts. They are cheap and delicious. It's rare to find the two together, but here it is! Order from here often. Upside Down Pizza perhaps has the best tomato sauce in the city. Wraps/Hoagies are great. Boneless wings are good (not amazing but cannot complain).

Perhaps the best thing, though, is the delivery, the service. I press order; they are here at the time estimated, always. It is insane. Delivery also is the only one in the city to come to my door and drop off my food. I am not kidding. Every other place has me come down. These guys, they call to say they are coming up and meet me at the door (such as what happened tonight when I ordered, which by the way, awesome delivery guy who deserves ALL the tips!).

Would always recommend for the convenience, affordability and reliable quality of food. This isn't 5-star dining, but this is what GrubHub was meant to offer.
matthew
What I want, you've got
And it might be hard to handle
But like the flame that burns the candle
The candle feeds the flame, yeah yeah
What I've got's full stock of thoughts and dreams that scatter
You pull them all together
And how, I can't explain
Oh yeah, well well you
You make my dreams come true
Well well you, oh yeah
You make my dreams come true
Girl oh yeah
On a night when bad dreams become a screamer
When they're messin' with a dreamer
I can laugh it in the face
Twist and shout my way out
And wrap yourself around me
'Cause I ain't the way you found me
And I'll never be the same, oh yeah
Well 'cause you
You make my dreams come true, oh yeah
Well well you, ooh ooh
You make my dreams come true, whoa yeah
Well listen to this, oh
I'm down on the daydream
Oh that
Justin
GrubHub never sent the order to the restaurant and I waited for an hour and half. Upon calling the restaurant I spoke personally with the owner. He explained to me what happen and expedited my order. Not only was he apologetic he was extremely kind and offered us free cheesecake. He assured me when the pizza was on the way hed text me and let me know. Not only did he keep his word he gave me a second call when the pizza left and took care of my entire order. Stand up guy and this will continue to be my go to place. Not only is the food some of my favorite delivery but the service is beyond excellent.
Josh
Food was delicious. Was delivered on time and nice and hot. Will definitely be ordering again from this restaurant
Jessica
The food was delicious, and the driver was courteous, friendly. Delivery was so fast. This place is a gem.
Jennifer
This place is slammin good. I will def continue to order from them. The crust and sauce is spot on.
Joel
Everything was good, but they missed the sour cream for the tacos. Actually it wasnt an issue.
Conor
Best pizza in the area. Always delivery on time, if not early. Love this place.
About us
American, Cheesesteaks, Dinner, Italian, Pizza, Salads, Sandwiches
Today

Delivery: 10:45 AM - 11:00 PM

Takeout: 10:45 AM - 11:00 PM

Delivery

Monday:

10:45 AM - 11:00 PM

Tuesday:

10:45 AM - 11:00 PM

Wednesday:

10:45 AM - 11:00 PM

Thursday:

10:45 AM - 11:00 PM

Friday:

10:45 AM - 12:00 AM

Saturday:

10:45 AM - 12:00 AM

Sunday:

11:45 AM - 11:00 PM

Takeout

Monday:

10:45 AM - 11:00 PM

Tuesday:

10:45 AM - 11:00 PM

Wednesday:

10:45 AM - 11:00 PM

Thursday:

10:45 AM - 11:00 PM

Friday:

10:45 AM - 12:00 AM

Saturday:

10:45 AM - 12:00 AM

Sunday:

11:45 AM - 11:00 PM